Enhance the aesthetic appeal of your house with a garage door that can blend in with any outdoor décor or architectural style. Steel-Line has a collection of classic Colorbond® garage doors to match the personality and unique style of your property. By choosing from the five stylish designs below, and then selecting the Colorbond® colour of your choice, you can really personalise and enhance the exterior of your home.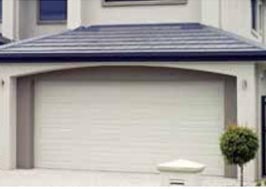 Ranch Garage Door
This American-style garage door is ideal for creating a country atmosphere for your home's façade. It features evenly spaced and symmetrical rectangular embossments along with a wood grain finish. You can dress this garage door up with a choice from our wide range of colours, and there is also the option to have windows installed.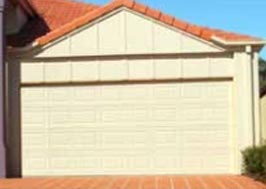 Heritage Garage Doors
This British manor style is crafted with equally spaced symmetrical square embossments and a timber-look finish to perfectly complement a modern or old house with a traditional character. Choose from our wide range of Colorbond® colours below, and consider adding windows as an optional extra.
Slimline Garage Doors
A Slimline sectional garage door has smooth, contemporary symmetry with evenly spaced lines, which ultimately creates a dazzling appearance. This is an enduringly popular range of doors, as their design is well suited to virtually any external décor. Our Slimline garage doors come in a diverse range of finishes and colours.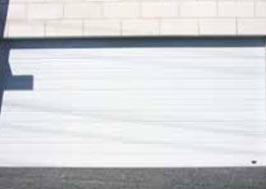 Glacier Garage Door
Our Glacier garage door is a slatted design that can be supplied with both a standard wood grain and a smooth finish – without the issues associated with shadowing that can occur with other designs of garage doors. These doors are also available in a wide range of finishes and colours. NOTE: This profile is not available in WA.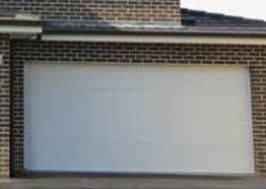 Flatline Garage Doors
A flat panel available embossed finish to provide the simplest and cleanest look for your garage door. Available in a wide range of finishes and colours.

The exciting new range of Colorbond® metallic colours offers an interesting and dynamic aesthetic for your garage door. As the most prominent feature of your home, your garage door deserves to make a statement. This new paint and production method allows beautiful colour reflectivity as the light washes over your garage door. This creates a multi-dimensional colour for a striking effect.
Choose from the Colorbond® Metallic Colour Range to make a statement with your home's aesthetics and be the envy of all your neighbours. NOTE: The Metallic colour range is not available in WA.

Steel-Line Matt Finish Garage Doors in Colorbond® Colour Range
The new Steel-Line Matt finish sectional garage door allows you to make stylish and defining design choices for your home. Five Colorbond® steel colours (Surfmist®, Shale GreyTM, Dune®, Basalt®, and Monument®) can be matched in the Steel-Line Matt finish powder coat to make your design statement. To achieve this finish, these five neutral Colorbond® colours will be powder coated on BlueScope steel, enhancing the visual design by giving it a more subdued finish and colour with less glare than a gloss finish.
Why choose Steel-Line Matt finish?
Long term durability with exceptional corrosion and dirt resistance.
Manufactured in Australia and compliant with relevant Australian standards.
Designed to withstand the harsh Australian environment, maintaining its Matt finish, looking even better for longer.
Suitable from moderate to severe marine or industrial environments.
Complementary with Colorbond® Matt roof or window frames.


You just can't go past the Colorbond® Classic colour range. With an extensive variety of colours, shades and effects, you will be spoiled for choice. Offering their go-to neutrals as well as tasteful pops of colour, there is a colour to suit every style of home. Colorbond®'s minimalist neutral and natural tones are inspired by nature, as their names suggest. Understated and subtle colours include Surfmist® and Shale Grey®, while Manor Red® and Cottage Green® offer a striking and contemporary appearance.
It has never been easier to create the right colour scheme for your home with Colorbond®'s Classic colour range. NOTE: Some colours may not be available in WA.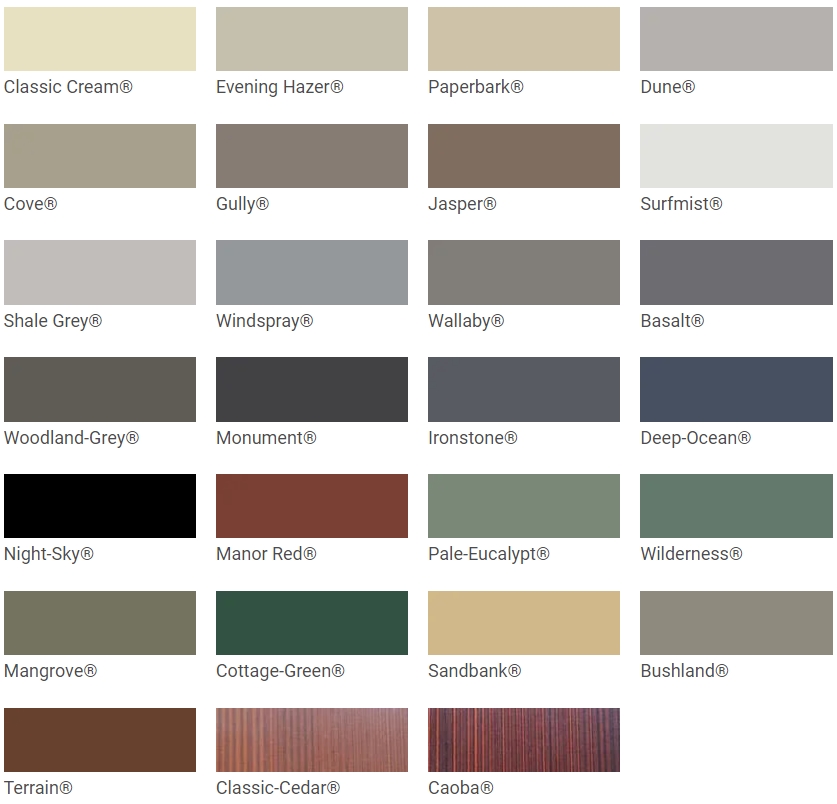 Choose from the stylish Ranch, Heritage, Slimline, Glacier or Flatline designs.


HERITAGE (TEXTURED FINISH)

SLIMLINE (*SMOOTH OR TEXTURED FINISH)

GLACIER (SMOOTH OR TEXTURED FINISH)

FLATLINE (TEXTURED FINISH)
* Smooth finish Slimline and Glacier are only available for the Savannah range. Important: For "smooth finish" garage doors, shadowing in the panel surface will be more evident. Shadowing is the rippling that occurs as a result of roll forming / pressing flat sheet steel